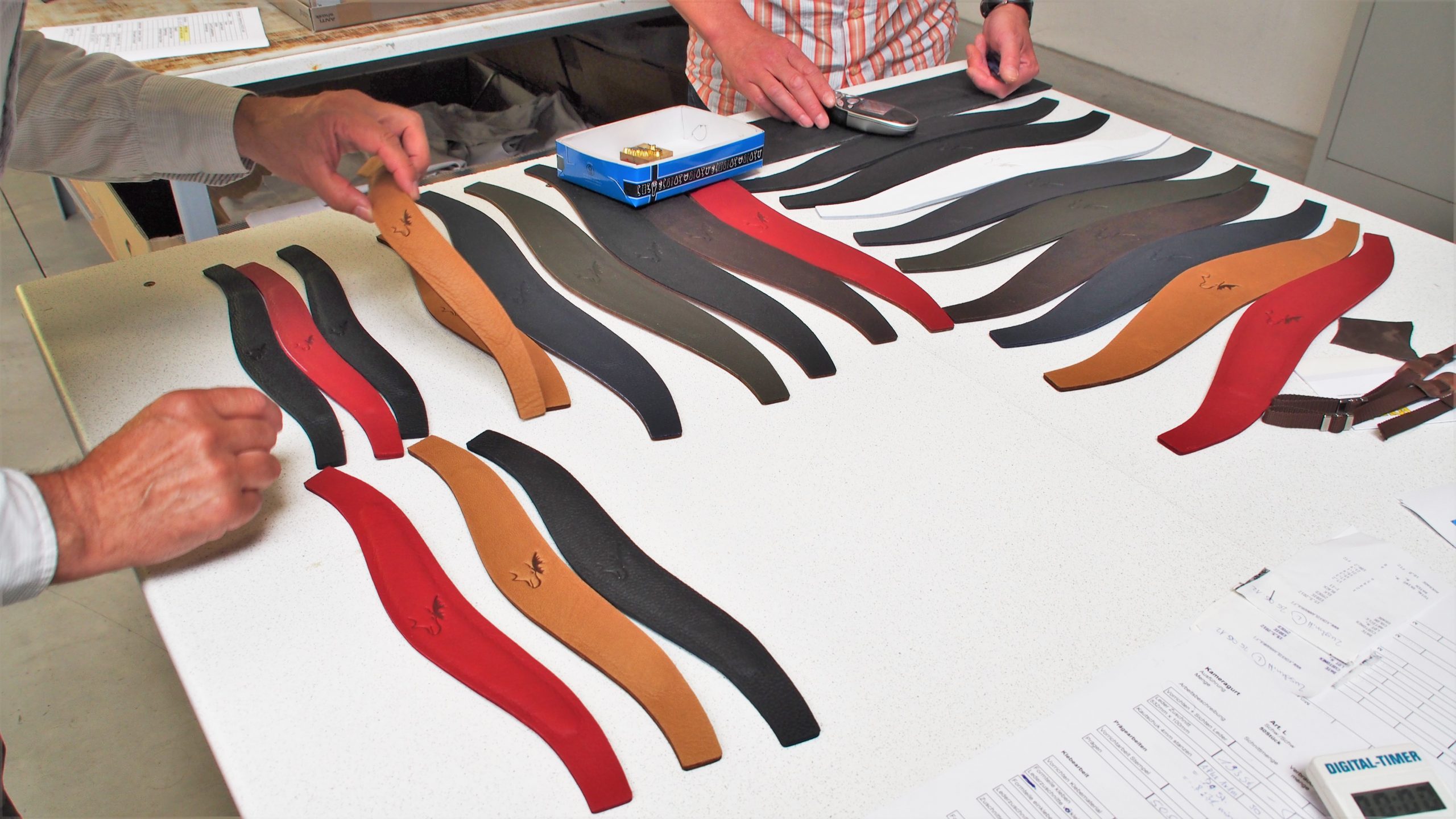 EDDYCAM: Perfection through passion
Behind EDDYCAM are a handful of dedicated, skilled employees and two perfectly suited, highly specialist partner firms: our elk-skin leather producer and supplier, and a small Bavarian workshop that transforms hand-picked raw materials and components into exclusive camera straps to our specifications.
But also behind EDDYCAM is Edlef Wienen, an experienced businessman in the photographic sector, a passionate photographer, a renowned specialist for professional system cameras, and closely involved with the world of photography since his early childhood. Not only did he lend his name to the brand, he actually invented the elk-skin camera strap.
The idea behind the strap
Knowledge about what the most discriminating photographers need and a passion for extraordinary beautiful, long-lasting natural products drove Edlef Wienen to develop a new, absolutely reliable camera strap. Drawing inspiration from exclusive elk-skin bags and fashion accessories, Wienen decided to use this high quality natural material for his camera straps too.
And so out of decades of experience, the finest Scandinavian elk-skin, high quality German-made components and a lot of passion came EDDYCAM – a uniquely comfortable, sturdy camera strap with an unmistakeable look. A product that quality-conscious photographers can rely on through thick and thin, for a whole lifetime.
material and workmanship
Production of our elk-skin straps doesn't start with the actual manufacturing in Germany, but much earlier – somewhere in the Scandinavian boreal forest. This is the home of the elk whose leather is responsible for EDDYCAM's high quality.
The elk-skin is tanned and dyed in a small Finnish tannery before being sent to our workshop in Bavaria for further processing. This is where the cutting, bonding and stitching takes place and components are attached – all very carefully, as you would expect from an exclusive natural product, and mostly by hand.
– because there's nothing better for camera straps
Up to 2.2 mm thick, extremely hard-wearing and breathable, elk-skin is the perfect leather for camera straps. At the same time, it's unbeatably soft and feels pleasantly warm and supple against your skin. The leather we use comes exclusively from Scandinavia, where wild elk are hunted in limited numbers and under strict regulations, primarily for their meat. The hunting season starts with the Arctic winter, when the animals' hide is at its thickest. Our Finnish partner selects only the best hides to be worked.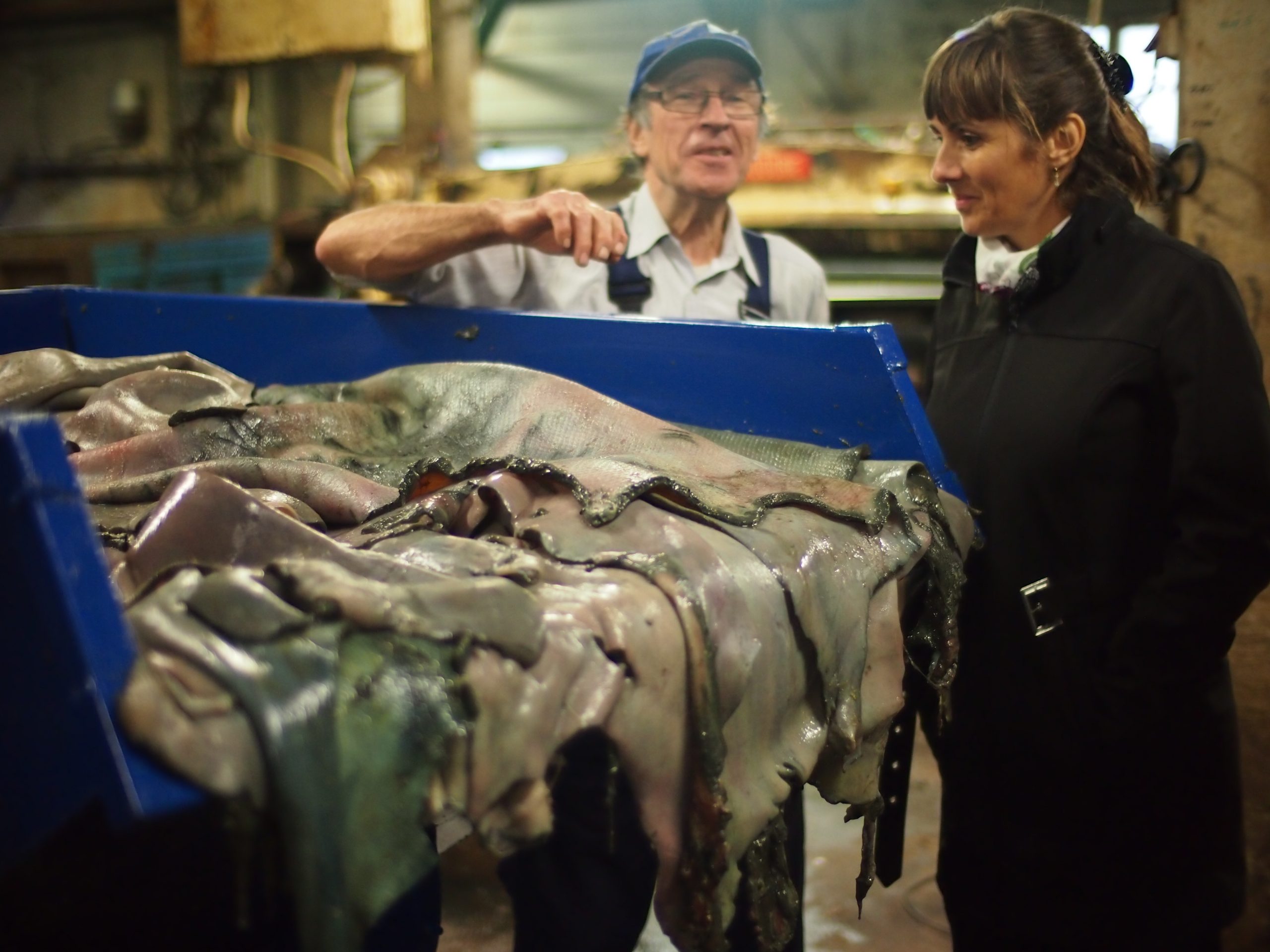 Storing and sorting
The raw elk hides are first preserved in salt or by drying, and stored at low temperatures. This is where the initial quality control and sorting takes place.
Soaking, liming and fleshing
Soaking cleans dirt and salt from the hides. During the liming process, sulphuric compounds and lime are used to dissolve hair. Any remaining flesh is then mechanically removed from the hide.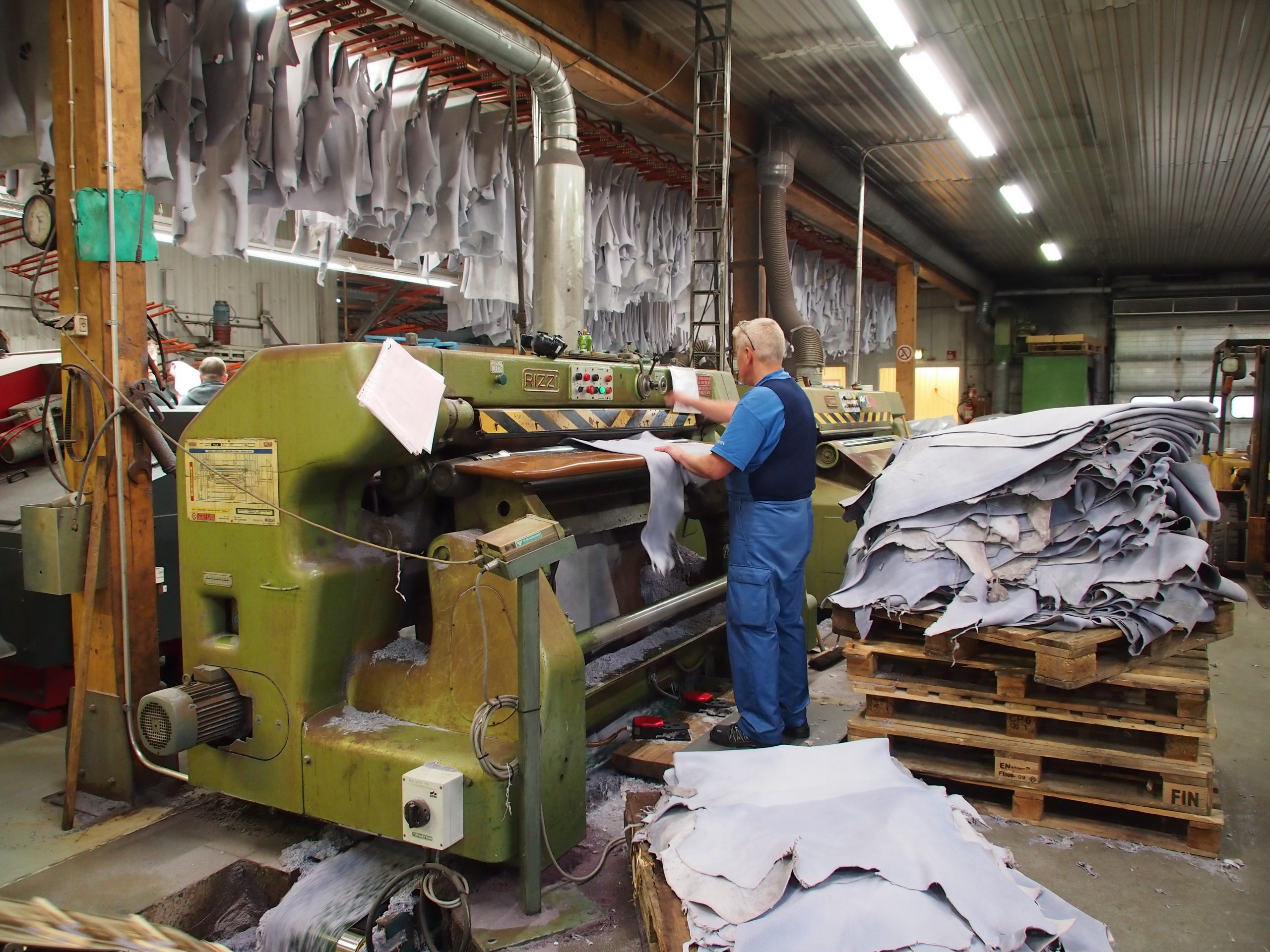 Splitting
To ensure that the leather is an even thickness, the top layer, known as a grain split, is separated horizontally from the middle split and flesh split.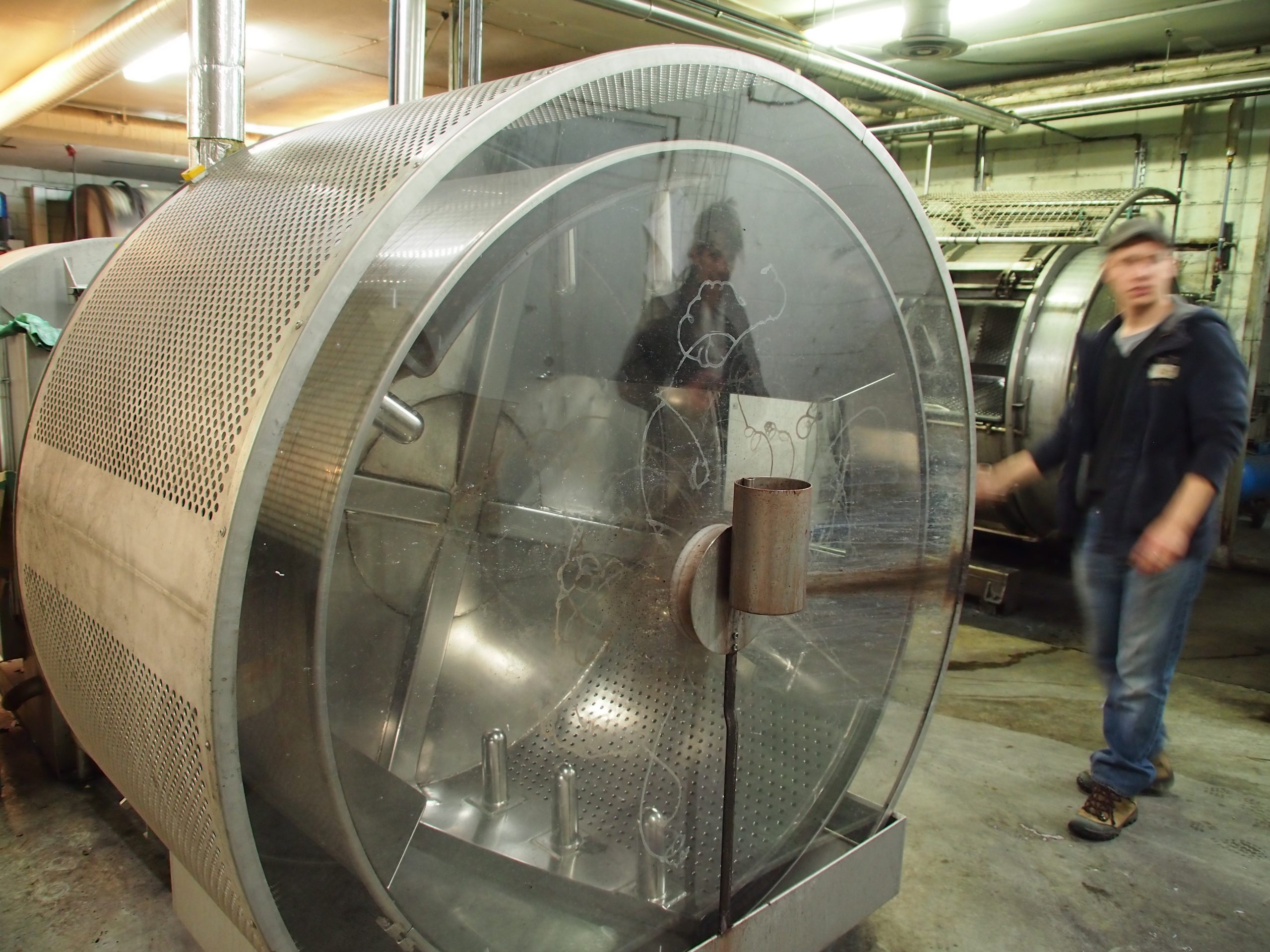 Pickling, tanning and neutralising
Pickling is carried out to prepare the hides for the actual tanning process. The tanning agents used for elk-skin are usually chromium salts. These penetrate the hide, turning it into leather, and are then neutralised.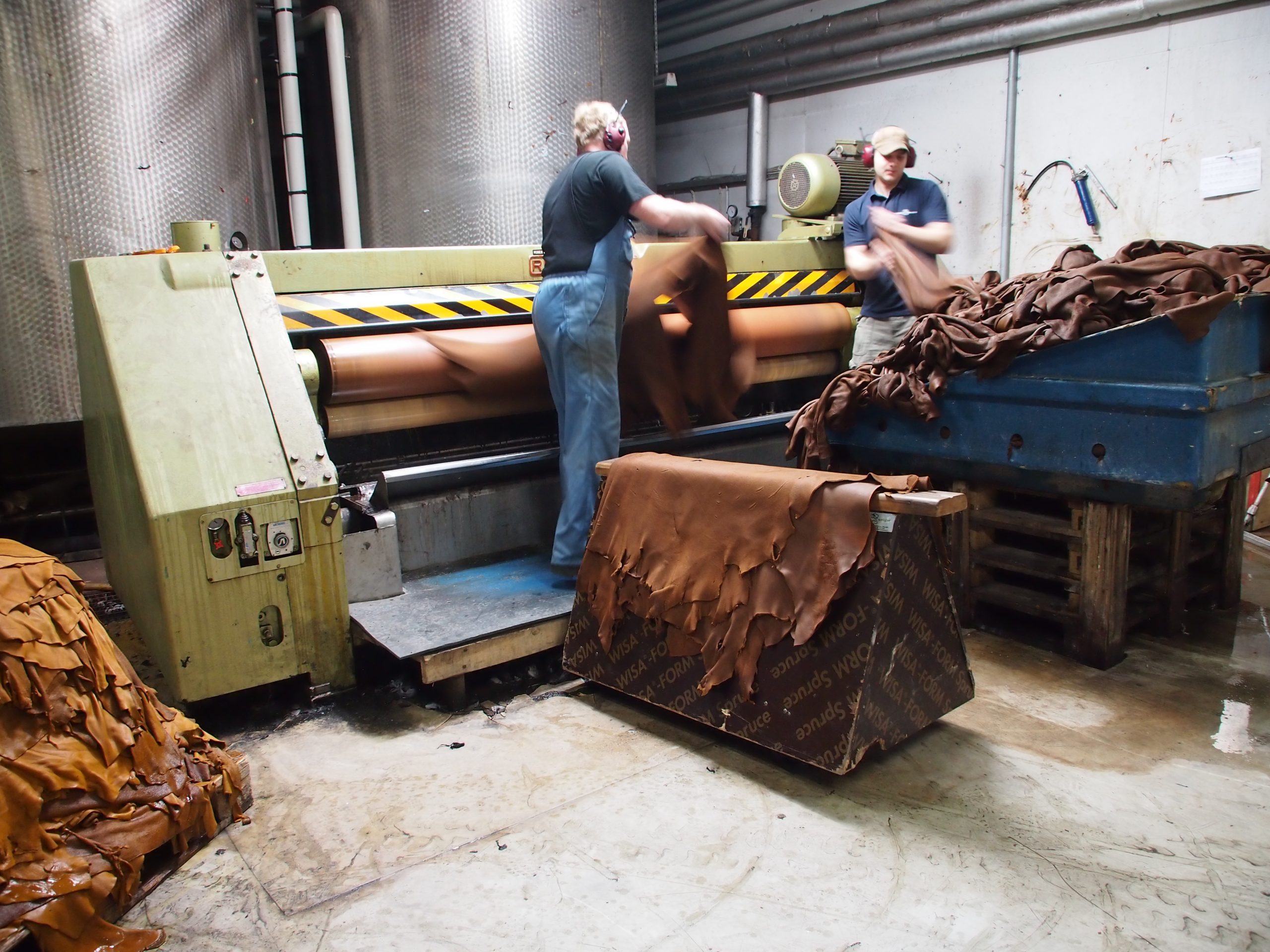 Sammying, sorting and shaving
The wet leather is first dehydrated, then sorted again after an additional quality check, and finally shaved to further equalise the thickness and eliminate unevenness.
Dyeing, filling and oilin
The leather is coloured with various dyes and filled, depending on the required surface appearance, and softened with selective oiling.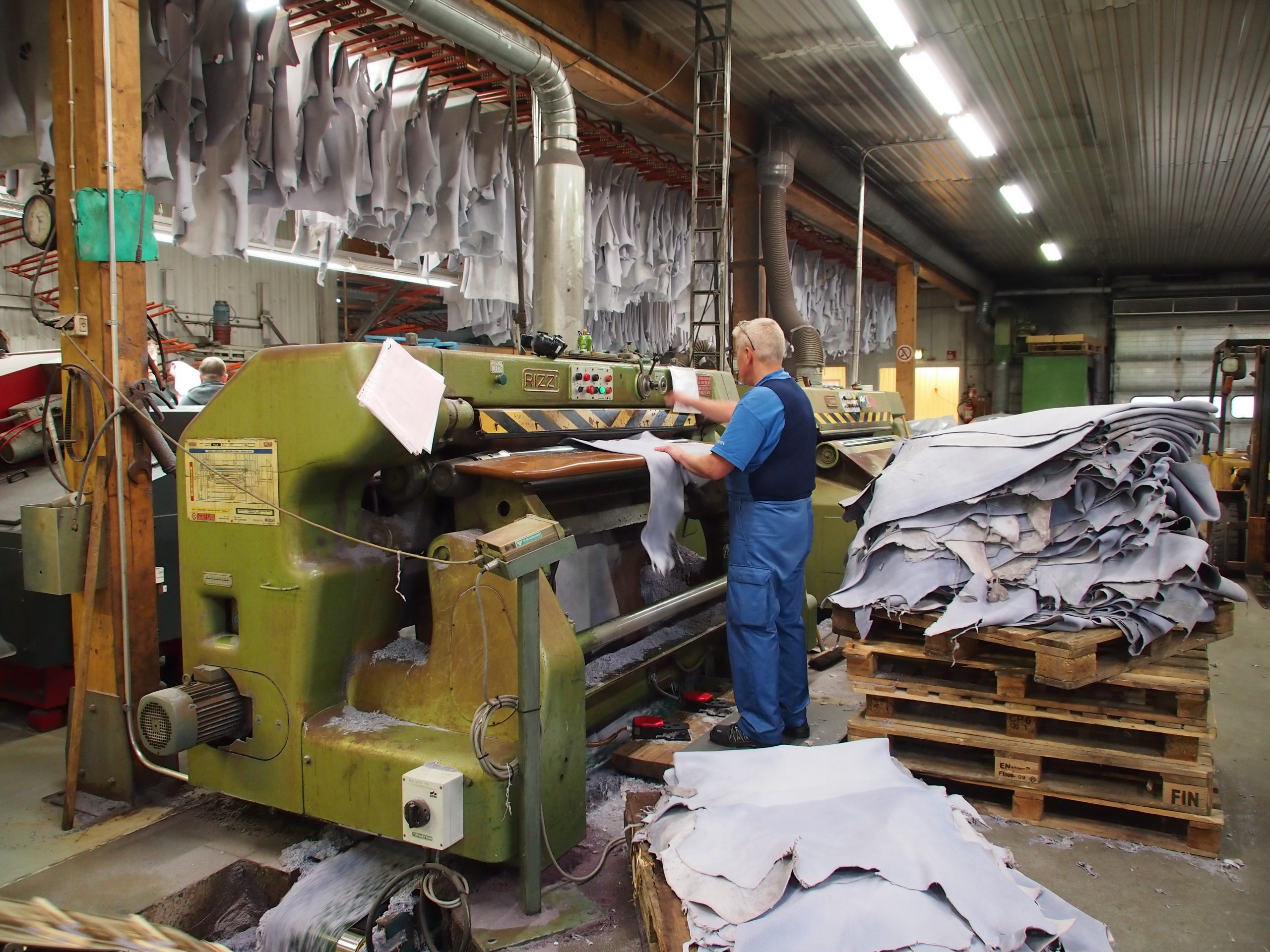 Drying and staking
The leather is dried either in a vacuum, freely suspended, or stretched on a frame in a drying oven. It is then softened further with a tumbling machine.
Finishing and inspection
Now the leather is given its final colour and structure. Special surface treatments, re-dyeing, pressing or ironing are used to produce the required look. After a final quality control inspection and measurement, the leather is dispatched.